https://www.tomaticket.es/entradas-melendi-mi-cubo-de-rubik-linares
Concierto Melendi Mi Cubo de Rubik en Jaén
Varias Fechas
Estación de Madrid (Antiguo Recinto Ferial)
Paseo Virgen de Linarejos, 17 - Linares, Jaén, ,
Are you a fan of Melendi?
Discover their latest news, photographs and videos. Leave us your email and don't miss any details.
Concierto Melendi Mi Cubo de Rubik en Jaén
MI CUBO DE RUBIK
Tras agotar la práctica totalidad de sus conciertos en los últimos años, Melendi anuncia las primeras fechas de su nueva gira, con la que recorrerá las principales ciudades de España. Bajo el título de MI CUBO DE RUBIK ?álbum que verá la luz este mismo año y del que ya se ha adelantado la impactante ?Besos a la Lona?-, el cantautor ofrecerá en directo sus nuevas canciones sin olvidar sus innumerables hits, coreados por miles de personas en sus siempre multitudinarios conciertos.
Habitual año tras año en los primeros puestos de todas las listas y recientemente proclamado como el artista español más escuchado en la historia de Spotify en nuestro país, Melendi acumula miles de millones de reproducciones en plataformas así como discos de oro y platino en multitud de países, siendo una de las figuras más destacadas de la música en español tanto dentro como fuera de nuestras fronteras.Recogida de entradas
* Recuerda, el recinto no tiene servicio de recogida de entradas.
* Puedes recoger tus entradas en cualquier Centro de El Corte Inglés con servicio de venta de entradas, en fechas y horario de atención al público.
Las entradas deberán ser recogidas por el titular de la tarjeta que realizó la compra o por el titular de la cuenta PayPal (o persona autorizada por el titular) presentando el DNI y localizador de la reserva.
* Puedes recoger tus entradas en tu propia impresora.
Puedes imprimirte las entradas de este espectáculo. Comprueba que está conectada y tiene consumibles disponibles (tinta, papel,...).

---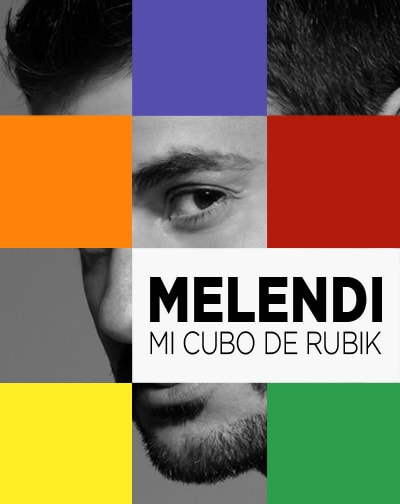 Related artists
Location information
Additional services
Share event